Cloud Hosting is one of the most advanced forms of web hosting. When it comes to HostingRaja they are providing good and advanaced features in their web hosting plans. We have specifically created this page so that Cloud customers of HostingRaja can come and express their views and opinions about their services. Check the reviews of present customers and buy your Cloud Hosting Plan.
Real-time Malware Injection Scan

Real-time PHP/Mysql Injection Scan

Option to choose Apache / Nginx

Varnish Cache server to speed up to 10X

SPAM protection, Isolating spammers

MySql Query optimization, MySql cache optimization

FREE Software load balancer (On request)

Inbuild Secure File Upload modules

Inbuild apache Tomcat server

Inbuild Admin panel and client panel

Inbuild Magento/ecommerce optimization

SQL injection / PHP injection / malicious URL protection
Hosting Raja provides Cloud Hosting at an affordable price to its customers. Here is the Cloud Hosting price by Hosting Raja: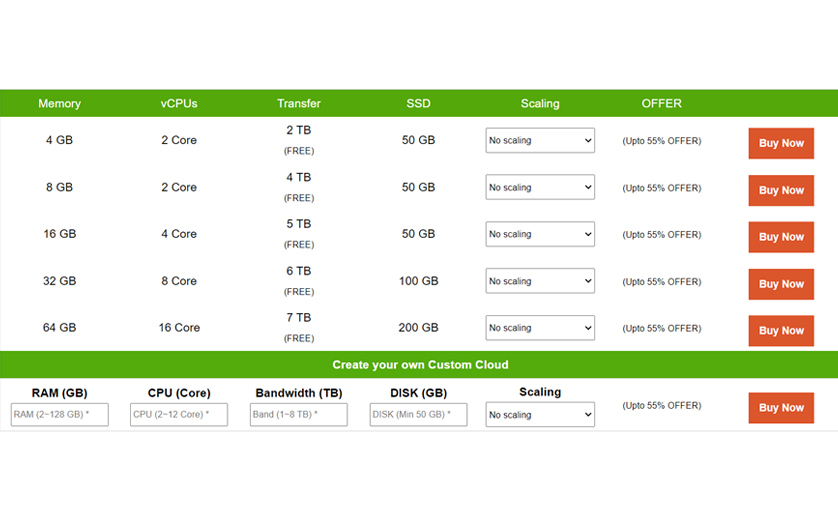 Hosting Raja also provides Varnish Cache which is HTTP accelerator designed for content-heavy dynamic websites as well as heavily consumed APIs. For websites where you have high traffic by visitors- for such websites, if you install Varnish cache it will run smoothly
Hosting Raja is the only Cloud Hosting Company that will promise you a safe cloud-based condition. They provide an extensive variety of products and services where you can run advanced and scalable applications. Using your applications in HostingRaja Cloud service you can enable to move more quickly, safely and save costs on your IT ventures.
In Hosting Raja they provide pain-free cloud migration if you are thinking to migrate to Hosting Raja. HostingRaja also offers fully managed cloud hosting solutions, which is care taken by top cloud experts in India. And their cloud hosting is powered by world's most used platform- VMware. Hosting Raja offers 24/7, Chat/Email/Phone customer support for their cloud customers without any additional cost.
Here are the few customers reviews who is using Hosting Raja Cloud Hosting Service:
Customers feedback:
Client Name: Nitesh
Ticket id: 791037
Engineer Name: Ravi Kumar
Feedback: Very well customer support from hosting raja thank you so much..
Rate: Awesome

2. Got issues resolved very nicely by Vignesh and having very quick support reply for tech issues. Remote connection guidance to navigate to root issue was a nice idea to connect with users by HostingRaja. With really nice Manpower. Great to be a customer with Hosting Raja.
Thanks Vignesh for Technical Help.
Thanks, Hosting Raja Team.
To know more about Hosting Raja Customer reviews here–